Subtle differences mark the change in eras for the box that's bigger on the inside.
(And from the look of it, sometimes a little bigger on the outside too)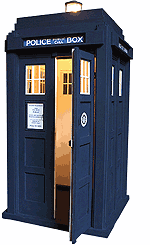 Interestingly, Tardis (no caps) from the non-canonical Peter Cushing/Human Dr. Who movies is the only one that actually is pulled to open.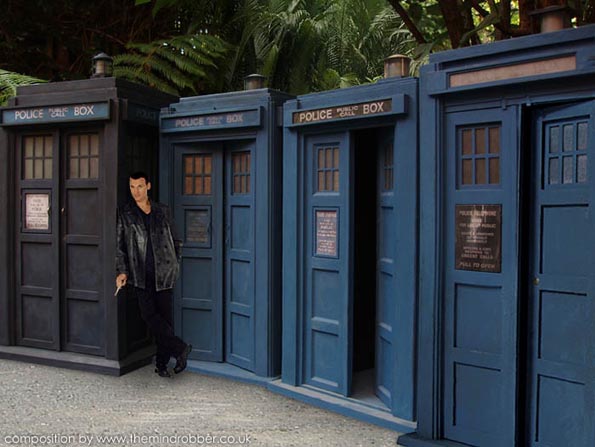 Someone help Nine, He's forgotten which box is his.
Created by the MindRobber.
inkmindlibra reblogged this from havemanymonkeys